Recipes For Repair:
A Lyme Disease Cookbook
By Laura & Gail Piazza
Paperback, 285 Pages, $24.95
Now In Stock Learn More



A fantastic new Lyme disease cookbook is now available! Written under the coaching of Dr. Kenneth B. Singleton, MD, MPH, this book offers over 150 new recipes for Lyme disease patients, plus many practical tips designed to help anyone feel better through healthier eating.

The Lyme Inflammation Diet® (LID), developed by Dr. Singleton, has helped thousands of patients improve their health since its publication in his 2008 book, The Lyme Disease Solution, which devoted a comprehensive chapter to the diet. This cookbook, written as a companion resource, was created by a mother-daughter team: Laura and Gail Piazza. It all started when Laura asked her mother, Gail—who holds an MA from NYU in Food and Nutrition with an emphasis in recipe development—to develop recipes (for her personal use) based on Dr. Singleton's guidelines. The satisfying results inspired the pair to contact Dr. Singleton and ask him if he was interested in collaborating on a cookbook.


Recipes for Repair: A Lyme Disease Cookbook is the result. The authors worked with Dr. Singleton to update his special Lyme diet, with new information based on his clinical experience using it with patients. The cookbook includes fifty food modifications, a revamped description of principles and practices, and new guidelines addressing specific health issues. In Dr. Singleton's words,

"Gail and Laura have created a book that is not only healthful, but also beautiful and easy to put into practice," writes Dr. Singleton in his Foreword. "Food-based healing is possible, and Recipes for Repair: A Lyme Disease Cookbook is a wonderful resource to help you accomplish your healing goals in a way that's highly satisfying to all of your senses."


The new recipes support the Lyme diet while being delicious and appealing enough for everyone to enjoy. Clear, simple directions, basic definitions and cooking tips, and practical, money-saving suggestions help cooks with any degree of experience.

Dietary preferences are accommodated by the inclusion of many vegetarian, low-sugar, and gluten-, dairy-, or egg-free recipes, all highlighted and cross-referenced. Beautiful color photos and a clear and attractive layout help provide inspiration and encouragement. Laura Piazza is a graphic designer by trade, and her skills make this book phenomenal in presentation and professionalism.
Useful graphics designate the following types of recipes: Dairy-Free, Egg-Free, Vegetarian, Low-Sugar, Gluten-Free....



The cookbook contains a wealth of information, and covers the following topics:
More than 150 recipes
Four phases of implementation: the induction phase, the early reentry phase, the late reentry phase, and the maintenance phase
Sauces and condiments recipes
Analysis of whole grains, refined sugars, beans, peas, and lentils, the organic vs. conventional debate, various fats, and much more
Tips on saving money
Useful kitchen equipment
Toxins and enzymes
Nuts and seeds
A resources section and index
balancing hormones
detoxifying the body ... and much more!
Dietary practices are extremely important when treating Lyme disease (for more information on this topic, don't miss Dr. Nicola McFadzean's excellent book, The Lyme Diet). This cookbook provides easy-to-implement guidelines and belongs in the library of those interested in treating Lyme disease holistically.

Sample Recipe from Book (click to Enlarge)

For additional information, including the full table of contents and sample pages, please learn more about the book online.
Paperback, 285 Pages, $24.95 More Info
Now In Stock

---
The Silent Saboteurs: Unmasking Our Own Oral Spirochetes As The Key To Saving TRILLIONS in Health Care Costs
By William Nordquist, BS, DMD, MS
& David Krutchkoff, DDS, MS
Paperback, 236 Pages, $25.95
Now In Stock Learn More




In 2009, Dr. Nordquist published The Stealth Killer, a book that has become known as the #1 authoritative resource on the hugely important connection between oral spirochetosis and chronic inflammatory disease.

Now, after having spent additional countless hours in deep study of the topic with co-author David Krutchkoff, DDS, MS, The Silent Saboteurs is here to expand on this groundbreaking subject.

In the authors' own words, "This is a story about a very special group of bacteria; uniquely different and interesting microbes that live within our mouths. These peculiar forms of life, known collectively as oral spirochetes, are unknown to most and misunderstood by nearly all. We have a story to tell concerning a proposed role these microbes play as saboteurs of our body defenses if allowed to penetrate our external surfaces thereby gaining access to the forbidden territory of our vulnerable internal body fluids. The ways, means and hows, are going to be presented along with rationales and suggestions of strategies by which these bacteria can be countered and what this will mean in terms of a better overall quality of life and savings to our health-care system. Prepare for an interesting read!"

View the Table of Contents or a Sample Chapter, or learn more about the book.

Paperback, 236 Pages, $24.95 More Info
Now In Stock

---
Healing Chronic Illness: By His Spirit, Through His Resources
By Connie Strasheim
Paperback, 215 Pages, $17.95
Now In Stock More Info




From her own battle with chronic illness and her passionate pursuit of the living God, author Connie Strasheim draws the reader into a profound and revealing odyssey of God's healing powers in this long-awaited book on spiritual healing. She convincingly describes how God is willing and able to heal the chronically ill, in body, mind and spirit, as she teaches others about how to experience God's love and powerful healing touch. The wisdom in this book comes as a result of prayer, personal experience, Biblical study and revelation, as well as years of studying supernatural healing and mind-body medicine. Because of its rich content and powerful insights, this book belongs in the library of anyone seeking God's involvement in their healing journey.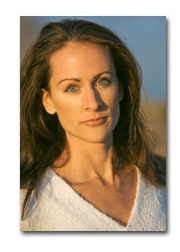 In the words of Rob Brendle, Senior Pastor of Denver United Church, "With candor, clarity, and compassion, Connie Strasheim hits two of the fuzziest subjects that I know of head-on: mystery illnesses and faith healing. She slices into the vagaries of both of these discussions with refreshing matter-of-factness, as she skillfully dissects the conventional wisdom, and offers balanced, practical guidance for the chronically ill. Deeply informative and filled with sincere faith, her insights will give hope to many who desperately need it."

View the Table of Contents or a Sample Chapter, or learn more about the book.

Paperback, 215 Pages, $17.95
Now In Stock More Info


---
In case you missed it...
The following list includes Lymebook.com's recently released books and DVDs ... just in case you missed them!
Released in 2010

The Lyme Diet (book)
Under Our Skin (DVD)
Ending Denial (book)
Healing Lyme Naturally (book)
Released in 2009
Insights Into Lyme Disease Treatment
(book)
The Rife Handbook [Updated Edition]
(book)
2009 Babesia Update
(book)
The Stealth Killer
(book)
Rife's World of Electromedicine
(book)
Renegade Patient
(book)
Cure Unknown
(book)
Evan's Gate
(DVD)
Released in 2008
The Lyme-Autism Connection
(book)
Bartonella: Diagnosis and Treatment
(book)
Cell-Wall Deficient Forms: Stealth Pathogens
(book)
2008 Lyme Disease Annual Report
(book)
2008 Rife Conference Presentation by Nenah Sylver, Ph.D.
(DVD)
The Lyme Disease Solution
(book)
The Lyme Disease Survival Guide
(book)
And many more... the above list represents less than half of our catalog. To view everything, visit www.lymebook.com.
---
Connie Strasheim's Latest Books



Connie Strasheim, who is best known for interviewing 13 Lyme-Literate Medical Doctors (LLMDs) and writing a book about their treatments (see: Insights Into Lyme Disease Treatment) has been busy working on several new book projects:
New Cancer Book - Because Connie's book based on interviews with 13 Lyme disease doctors has been such a success, Connie has decided to write a similar interview book but this time, on cancer. In this book, with a release date of Summer, 2011, Connie shares the healing strategies of 15 cancer-treating physicians from around the world. Countries represented include the United States, Denmark, Mexico, Germany and England. On the above website, you can sign up to be notified by email when this book becomes available.
Spanish Lyme Disease Book - In 2010, Connie, along with a team consisting of a translator and editor, translated her bestselling book, Insights Into Lyme Disease Treatment: 13 Lyme-Literate Health Care Practitioners Share Their Healing Strategies into Spanish.
Supernatural & Spiritual Healing Book - Known for her prayer conference calls that attract upwards of 80 people, Connie is passionate about sharing God's plan for healing and restoration in the lives of people with chronic illness.
Don't forget to check out Connie's facebook page, her Lyme disease blog, and her first Lyme disease book, The Lyme Disease Survival Guide. If Connie's books have helped you, please leave reviews for them on Amazon.com. Your reviews will help others decide whether or not her books are right for them.
---