Pictures from the Conference
(view enlarged pictures)
Bryan Rosner Presenting on Sunday Morning
Doug MacLean (left) Interviewed by Bryan Rosner

Bryan Rosner and His Wife Leila at Their Exhibit
First Slide of Bryan Rosner's PowerPoint Presentation
Rife Conference DVD:

Conference Location: Seattle, WA, USA
The Rife Conference was a tremendous success, with over 350 attendees! If you were unable to attend, this DVD is your opportunity to catch up on two of the presentations that took place at the conference:
Presentation #1: Bryan Rosner's Sunday morning talk entitled Lyme Disease: New Paradigms in Diagnosis and Treatment - the Myths, the Reality, and the Road Back to Health. (51 minutes).

Presentation #2: Bryan Rosner's interview with Doug MacLean, in which Doug talked about his experiences with Lyme Disease, including the incredible journey he undertook to invent the first modern rife machine used to fight Lyme Disease. Many of you will be familiar with Doug as he is the person who invented the famous "Doug Device" (also known as the Coil Machine or QSC1850HD Machine). Although Doug's journey as a Lyme Disease pioneer took place nearly 20 years ago, this was the first time Doug has ever accepted an invitation to appear in public. This is the only video available where you can see Doug talk about what it was like to be the first person ever to utilize rife technology as a treatment for Lyme Disease. Own this DVD and own a piece of history! (42 minutes).
Lymebook.com has secured a special licensing agreement with JS Enterprises, the Canadian producer of the Rife Conference videos, to bring this product to you at the special low price of $24.50. Total DVD viewing time: 1 hour, 33 minutes.
Price Comparison:


Cost of attending the recent
Rife Conference (2 people):

Hotel Room, 3 Nights = $400
Registration = $340
Food = $150
Airfare = $600
Total = $1,490

Cost of the DVD, which you can
view as many times as you want,
and show to family and friends:

DVD = $24.50
| | |
| --- | --- |
| ORDER THE DVD | Secure Order Page $24.50 |
Our Products Ship
Fast Via USPS
Priority Mail!
d

Order by Phone:

(801) 925-2411

d

Order Online:
d
Related: See our Complete Product Catalog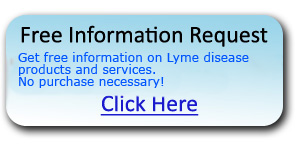 DISCLAIMER: This product is available for informational and educational purposes only. It is not intended to prevent, diagnose, treat, or cure disease. The statements on this website have not been evaluated by the FDA. The information on this DVD shall not be interpreted as medical advice.
Contents of this page and contents of the DVD copyright © 2006 Lymebook.com and JS Enterprises